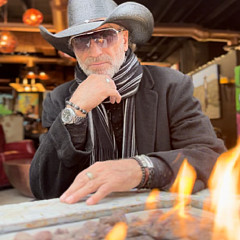 ABOUT ARTIST 
Lance Headlee – Distinctively Original
 Art Is My Life – At the age of eight, the first thing my father ever showed me how to draw was a cowboy on a piece of paper. When he drew it, I freaked out and asked him to do it again, and he did. I looked on in amazement. Watching my father make that cowboy come alive putting pencil to paper changed my life forever. Since that day, art and the creative process of bringing imagination to life has consumed my world. What you see today is no doubt the end result of that amazing moment in time with my Father. 
Art has been a large part of my world for as long as I can remember. I have been applying paint to canvas for over 50 years. It is the challenge of the entire creative...